Quantitative Risk Assessment (QRA)
Quantitative Risk Assessment (QRA) is a method which allows for quantitative estimation of risk, given the parameters defining them. The risk is calculated for the potential for safety, environmental or financial impact. The method can be defined as a formal and systematic approach in identifying hazardous events, estimating the likelihood of the hazardous event and the associated consequences.
The following are typical to QRA studies:
Process Hazard Assessment;
Quantitative estimation of Hazardous Event Frequencies;
Hazard Severity Assessment and Consequence Analysis;
Location Specific Risk;
Individual Risk Per Annum (IRPA) Calculation;
Potential Loss of Life (PLL) Calculations;
Frequency and Fatality plot (FN Plots), Cumulative FN Plots;
Risk Reduction Measure Verification;
Demonstration of Tolerable Levels of Risk and principle of As Low As Reasonably Practicable (ALARP);
Sensitivity Analysis;
System Narrative / Safety Requirement Specification.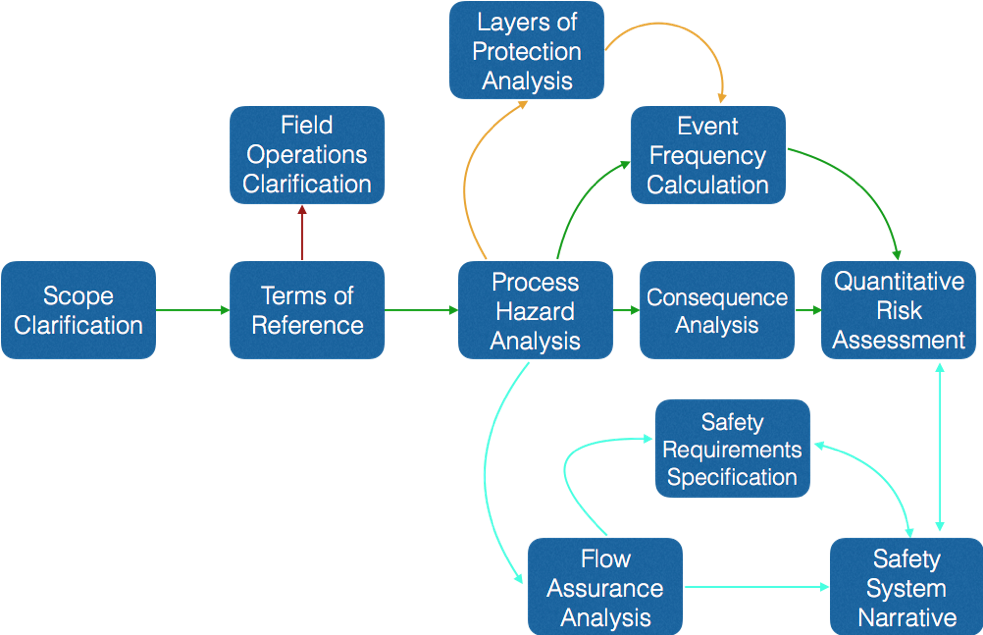 Examples
The following are typical graphical representations of the risk contours.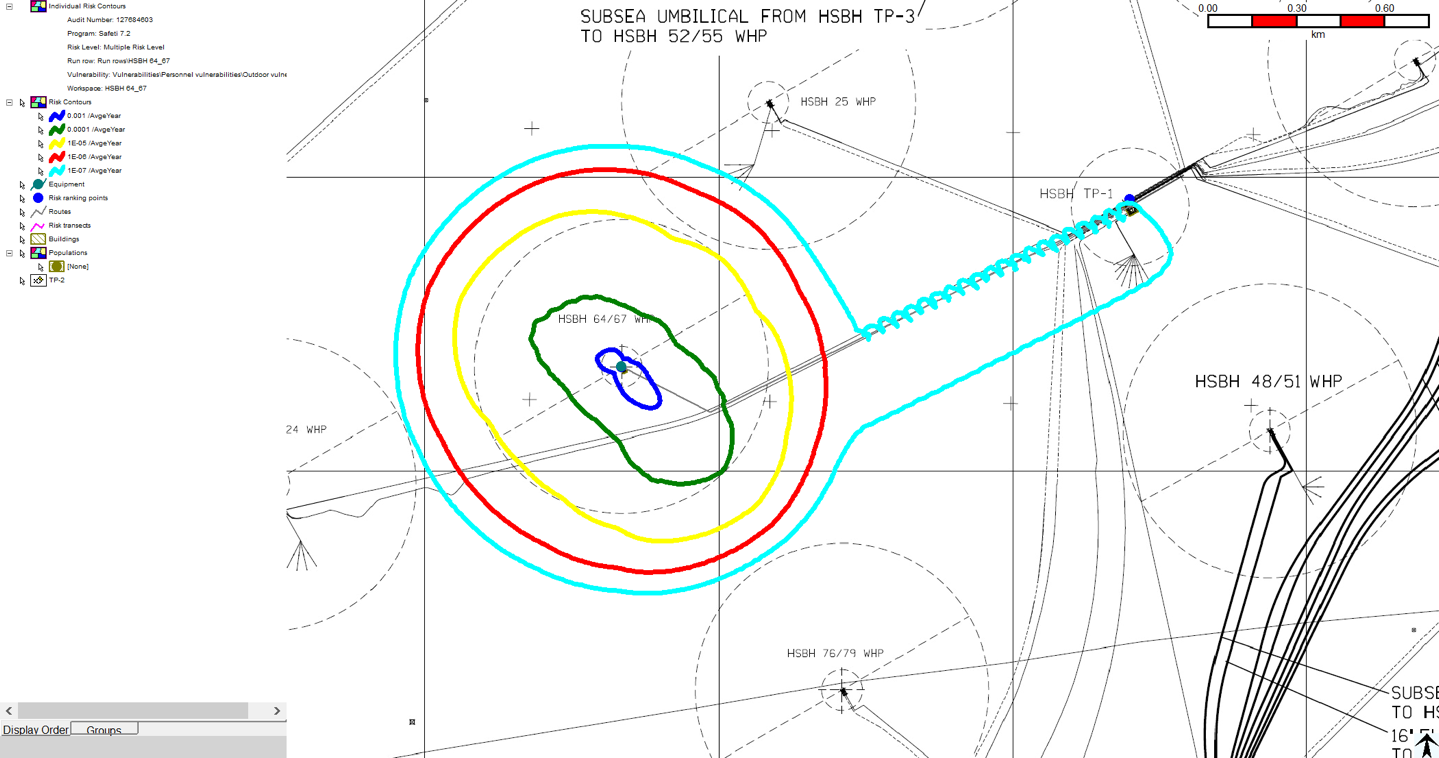 Examples
The following is a typical graphical representation of an FN Plot.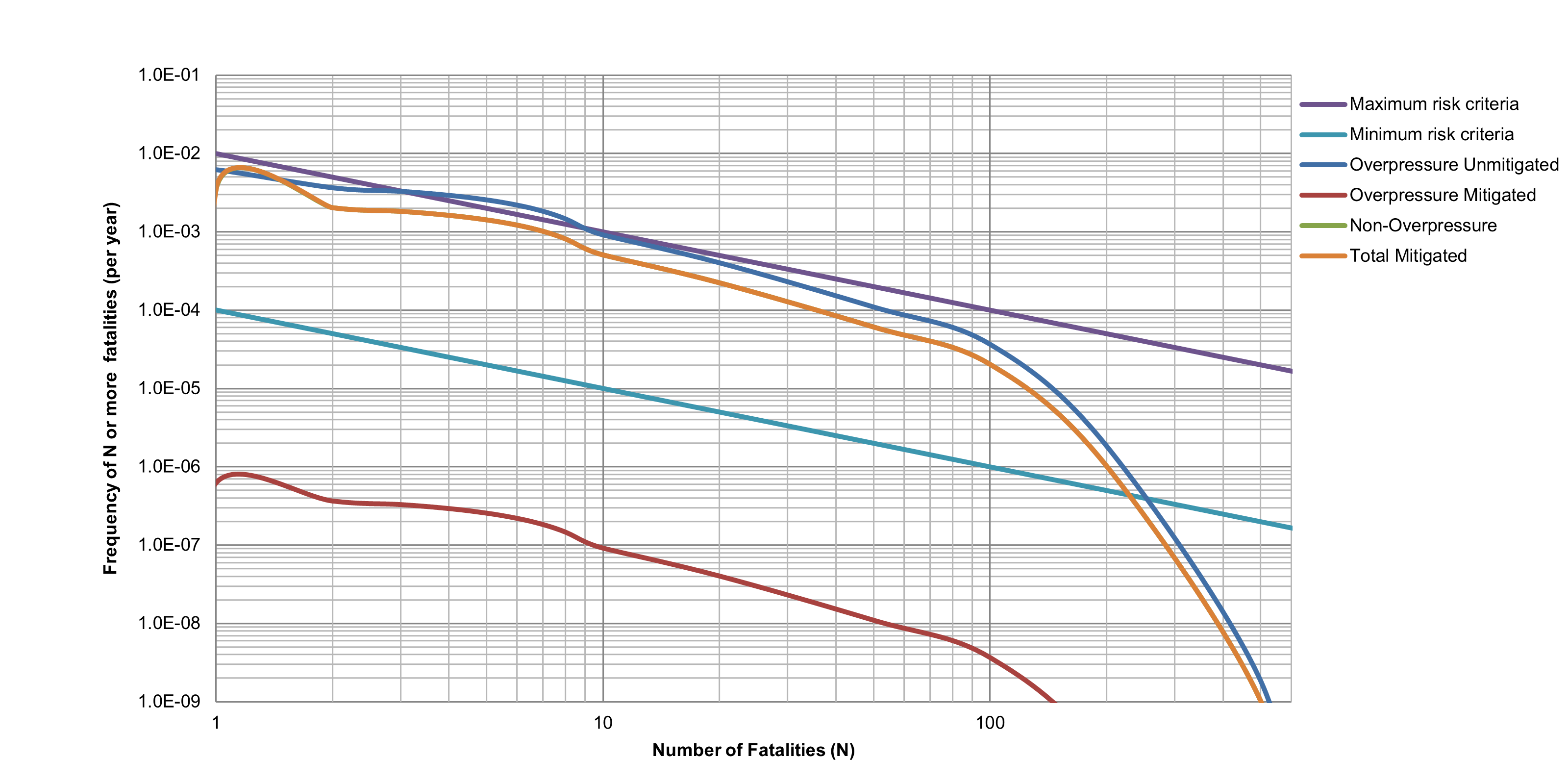 ES are able to utilise their own in-house tool for the calculation of risk. Our consultants are also trained to use commercially available risk analysis tools (i.e. DNV PHAST Risk / SAFETI) when needed.
As a minimum the following information would be required in order to conduct the workshop:
– P&ID's
– Cause and Effects Diagrams
– Facilities Design
– Operating Data and Procedures
– Heat and Material balances
– Equipment Rating and Data Sheets
Based on the project requirements, additional information may be required, which will be highlighted within the Terms of Reference (ToR).
On award of the study ES will issue a project ToR, which will highlight the assumptions that shall be made in the study, along with the study methodology and data sources that will be utilised as well as any further information required from the client.
Upon acceptance of the ToR, ES will conduct the QRA and will prepare a report describing the facility, the scope of work, a detailed methodology, the results of the analysis (i.e. IRPA and PLL compared against the risk criteria) and any recommendations for further risk reduction.
On award of the study, ES shall develop a project schedule similar to the one below in order to provide an overview of project deliverables and schedule.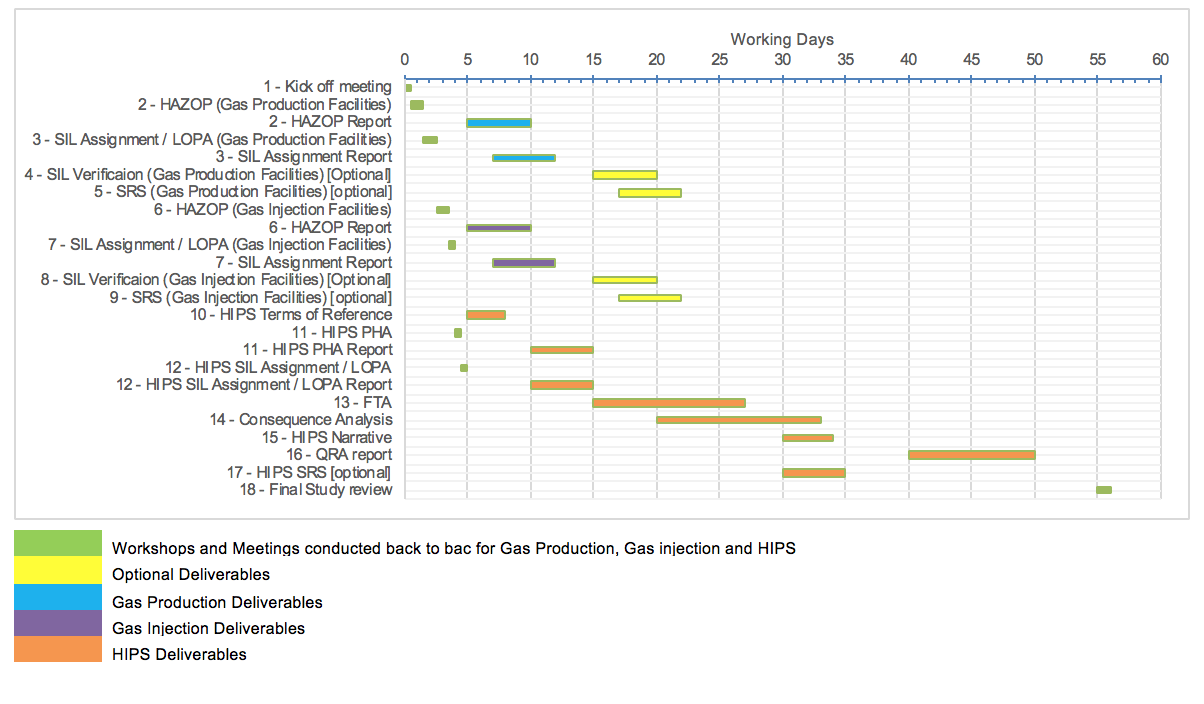 ES are a globally renowned provider of QRA studies with extensive experience in onshore and offshore QRAs. For more information, or to discuss your needs for conducting a PHA study, please contact us using the form below or email [email protected].