Safety Requirement Specification (SRS)
The Safety Requirements Specification (SRS) is a core document, which is used as the main reference to be followed by designers, installers, and operators of a Safety Instrumented Function (SIF). The SRS details all the crucial functional and integrity requirements for each of the SIFs. Prior to commissioning, the SIF is normally validated against the SRS to ensure that all the stated requirements are met.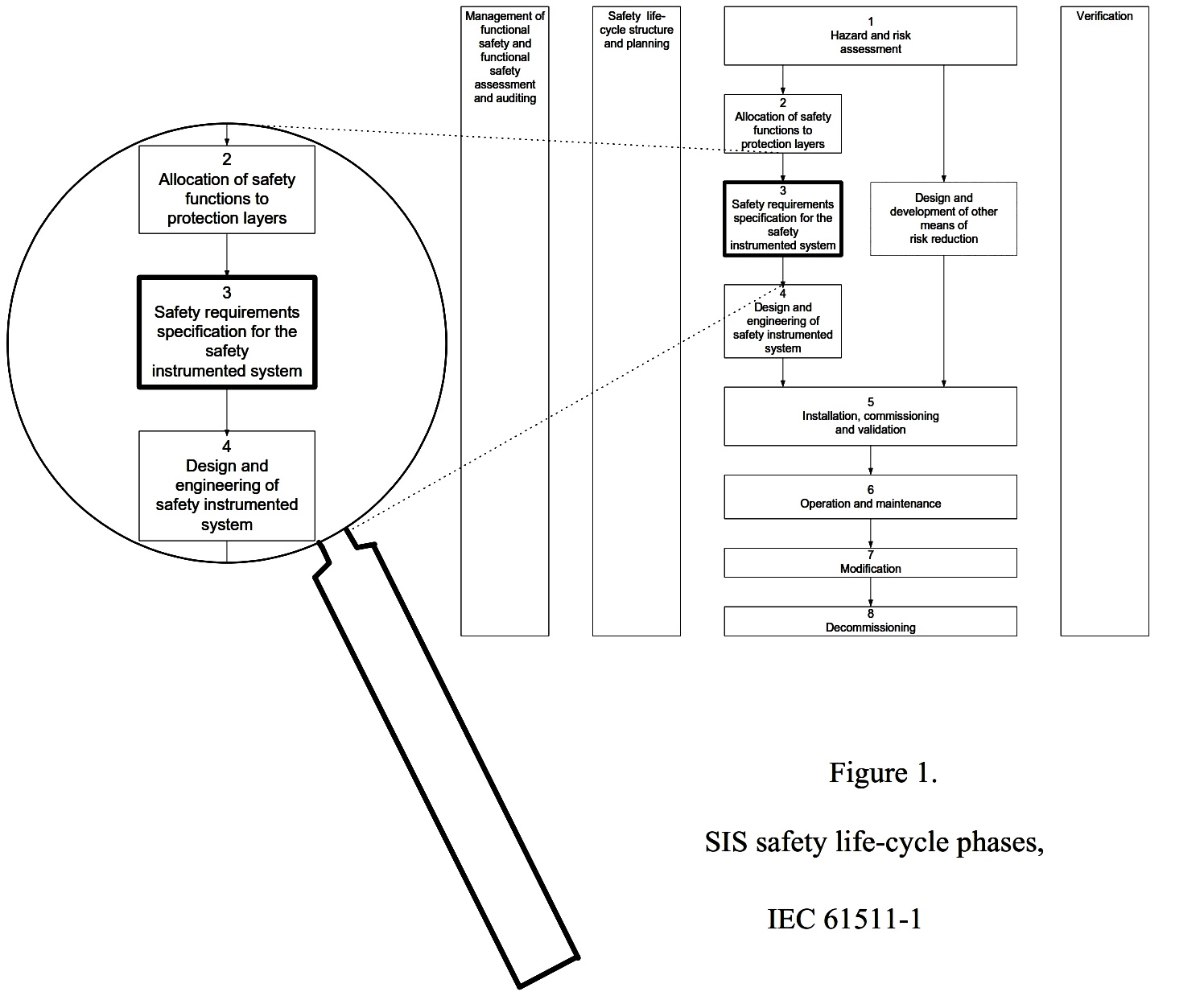 As a minimum, the following information would be required in order to prepare the SRS:
– Existing PHA / HAZOP report
– Existing SIL Determination Report
– Existing SIL Verification Report
– Transient/Flow Analysis
ES will prepare a SRS document describing the facility along with a description of each of the elements which make up the SRS. As a minimum, as per IEC 61511 the SRS for each SIF shall include the following:
– SIF Description
– Safe State Definition
– Sources of Demand
– Demand Rates
– SIL Requirement
– Trip Points
– Proof Test Intervals
– SIF Configuration
– Process Safety Time
– Output Actions
– Shutdown requirements
– Spurious Trip Rates
– Failure modes
ES have worked with companies worldwide, big and small for the creation of 100's of SRS. ES fully understand the requirements of IEC 61511 and the client and are able to portray this in their work. For more information, or to discuss your needs for assisting in the production of SRS, please contact us using the form below or email [email protected].