Fire Explosion Risk Analysis (FERA) / Consequence Analysis
FERA or Consequence Modelling refers to the estimation of the credible physical outcomes of loss of containment scenarios involving flammable, explosive and toxic materials with respect to their potential impact on people, assets, or safety functions.
Method of FERA
FERA is usually performed using DNV GL PHAST software, where our consultants are highly trained up to the latest version. Depending on the requirements of the project, PHAST models such as Jet Fires, Pool Fires, Flash Fires and Vapour Cloud Explosions, are usually presented graphically, illustrating the resulting consequences in relation to the selected release point within the facility.
These graphical representations allow for suitable conclusions and recommendations to be derived, and whether to propose any additional measures for control and mitigation of the fire/explosion hazards for review, as part of the ALARP demonstration process.
Examples
The following screenshots are examples from projects demonstrating the consequences as graphical representations.
Graphical Representation of Lower Flammable Limits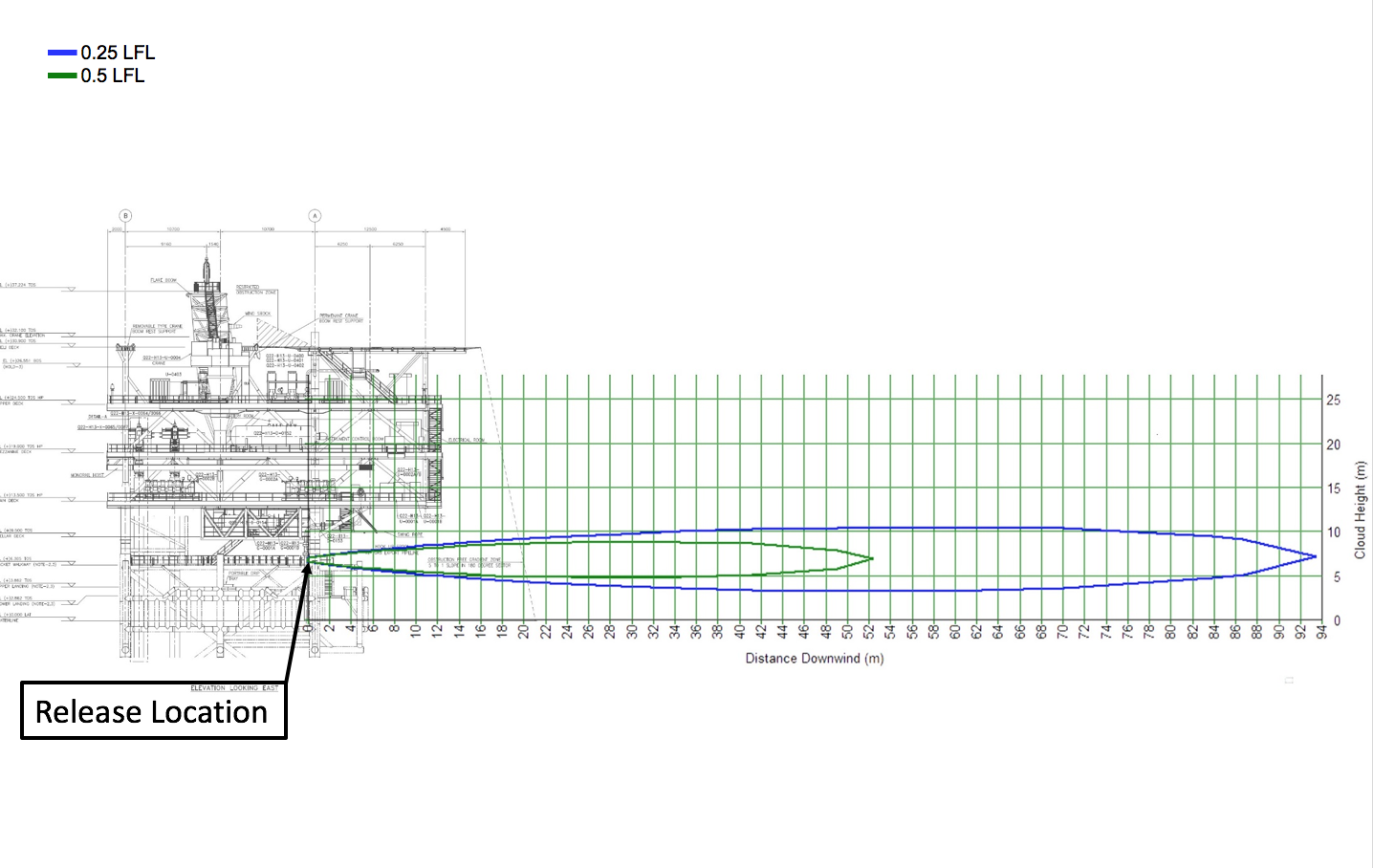 Graphical Representation of Jet Fire Radiation Contours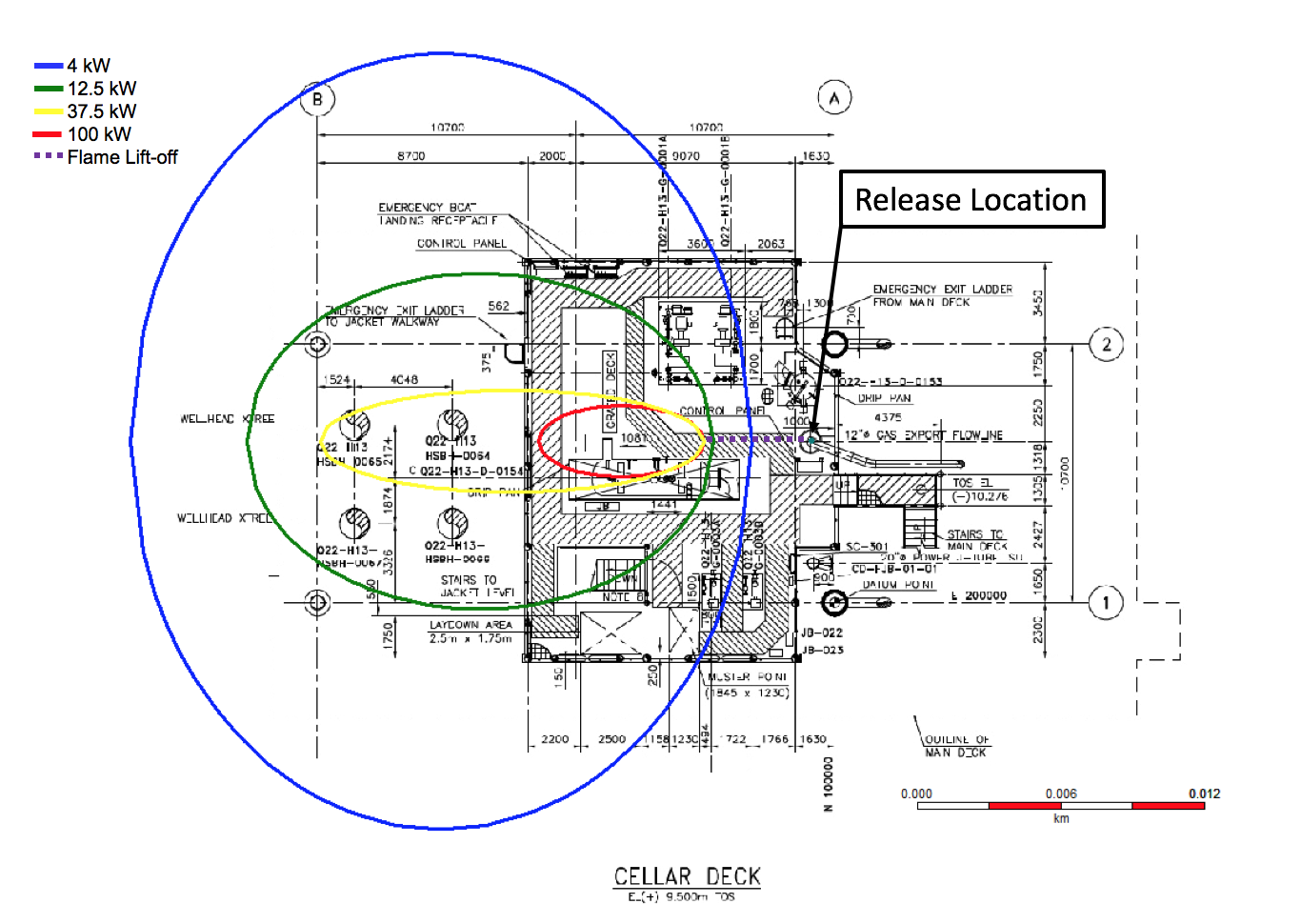 They are various recommended approaches to conducting consequence modelling for accidental releases of hazardous materials, with the potential to cause harm to people, damage to assets and impairment of safety functions, from offshore and onshore installations. ES's preferred software to use is DNV PHAST, in which our consultants are fully trained.
As a minimum, the following information would be required to conduct the study:
– P&ID's
– Facilities Design
– Operating Data and Procedures
– Heat and Material balances
– Equipment Rating and Data Sheets
Based on the project requirements, extra information may be required. This will be highlighted within the Terms of Reference (ToR).
On award of the study ES will issue a project ToR, which will highlight the assumptions that will be made in the study. The ToR will also include the study methodology and data sources that will be utilised. It will also highlight any further information required from the client. 
Upon acceptance of the ToR, ES will conduct the consequence modelling. A report will be prepared describing the facility, the scope of work, a detailed methodology and the results of the analysis (i.e. Jet Fire, Pool Fire, Explosion, Toxic Gas Dispersion). It is recommended that once the study has been completed, a QRA should be conducted in order to quantify the risk resulting from a release.
ES are a globally renowned providers of engineering and safety services. ES have conducted FERA for several offshore platforms. ES also have the capability to conduct them for onshore facilities, accommodation facilities and construction vessels amongst others. For more information, or to discuss your needs for conducting a FERA study, please contact us using the form below or email [email protected]