Functional Safety Assessment
A Functional Safety Assessment is defined as; a systematic and independent examination to determine whether the procedures specific to the functional safety requirements, to comply with the planned arrangements, are implemented effectively and are suitable to achieve the specified objectives.
Compliance
Defines compliance with the standard as: "to conform to this standard it shall be demonstrated that all the relevant requirements have been satisfied to the required criteria specified (for example safety integrity level) and therefore, for each clause or sub-clause, all the objectives have been met."
Why conduct FSA
FSA is the process of performing independent reviews and audits at predefined stages of the Safety Life-cycle. FSA is the activity of ensuring the quality of execution is adequate and as per the requirements of the international standards such as IEC 61508 and IEC 61511.
FSAs may be conducted at the following time:
– Stage 1: After the hazard and risk assessment has been carried out, the required protection layers have been identified and the Safety Requirement Specification (SRS) has been developed;
– Stage 2: After the Safety Instrumented System (SIS) has been designed;
– Stage 3: After the installation, pre-commissioning and final validation of the SIS has been completed and operation and maintenance procedures have been developed;
– Stage 4: After gaining experience in operation and maintenance;
– Stage 5: After modification and prior to decommissioning of a SIS.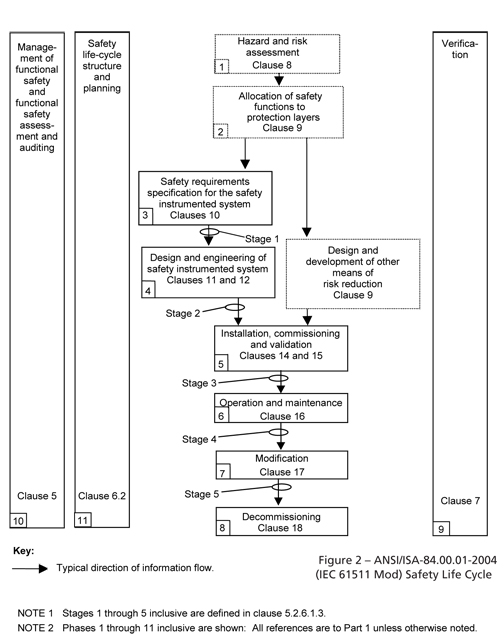 The competency requirements for the assessors need to be considered in the FSA planning. There should be formal evidence to demonstrate that the assessors have the appropriate competence and hold sufficient independence; whether that be in the form of either a person, department or organisation. This level of FSA independence is typically influenced by the target Safety Integrity Level (SIL) level, significance of the hazardous consequence or by other project constraints.
ES are globally renowned providers of Functional Safety services having over 50 years of combined experience. We have delivered vasts amounts of Functional Safety Assessments (FSAs) across many industries, Oil and Gas, Chemicals and Water to name a few, supporting and helping our clients achieve compliance to the international standard, IEC 61511.
For more information, or to discuss your Functional Safety needs, please contact us using the form below or email 
[email protected]

.